This pen for sale here has been lovingly used. It is in fantastic condition and features an Italic Medium 18Kt gold nib. The pen is sold with box and papers.
The ancient Latin name for Great Britain is Britannia, and originally referred to the Roman colony on the island, transforming in time into the identity of a martial goddess complete with spear, shield, and centurion's helmet. In the eighteenth century, this depiction became popular as the national expression of British Imperial power, and the unity of the nation. Since that time, Britannia has occurred as a theme consistently on coinage, postage stamps, and throughout art in Great Britain.
The Conway Stewart Britannia is a full sized pen with polished sterling silver off set by an elegant engraving design along the cap and barrel. Each piece is carefully crafted in Conway Stewarts' facility in Plymouth, England. The hallmarked sterling silver forming the cap and barrel begins as solid rods of precious metal, not hollow stampings, as a result the Britannia features an imposing heft. The graceful pattern adorning the cap and barrel is inspired by Art Nouveau designs and adds the perfect finishing touch to this bold new design.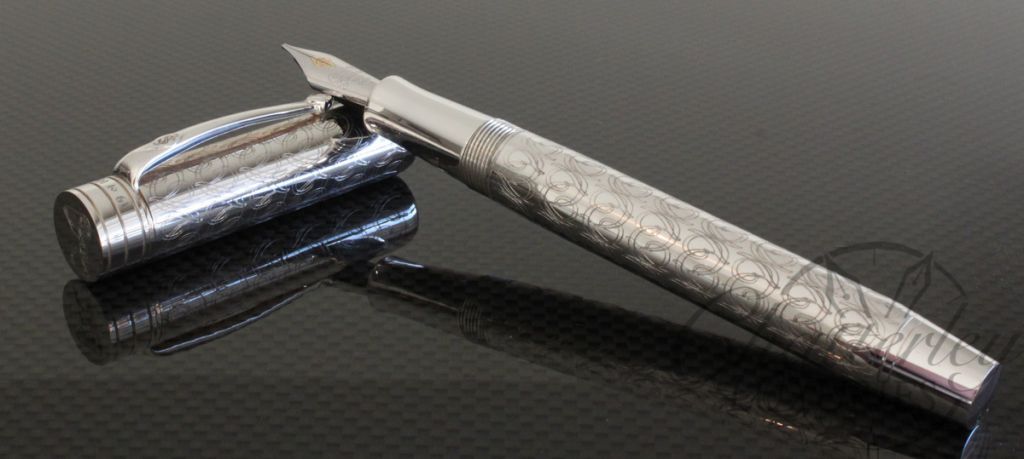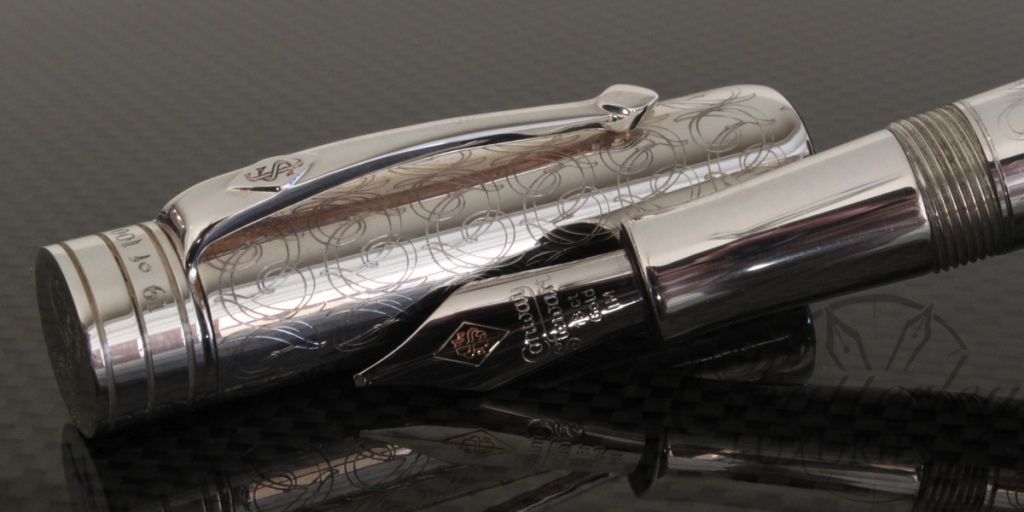 The refined flat-top design of the Britannia recalls the classic era of the 1920s, when a fine fountain pen was considered not just a luxury, but an everyday necessity. Like those traditional pens of yesteryear, the Britannia is balanced to ensure comfort in the hand, whether jotting a short note, or writing a lengthy letter to loved ones.
Retail List Price for Fountain Pen £1,089 $1,797 €1,307