Conway Stewart Limited Edition Fountain Pen Celebration Raleigh
In celebration of our European Raleigh model, Conway Stewart is launching a limited edition comprised of just 50 numbered pieces world-wide. This pen for sale is #50/50, the last one in the edition.
The Raleigh series has been a popular model for Conway Stewart since it's introduction, however, to make room for new models and designs throughout 2013, Conway Stewart is temporarily retiring the Raleigh model.
The Celebration Raleigh offers the opportunity to purchase this unique design that departs from the traditional in several ways, while still retaining the classic styling cues that denote Conway Stewart's dedication to the company's rich heritage. The Conway Stewart Raleigh model celebrates the life of one of England's premier historical figures, Sir Walter Raleigh. A soldier, explorer, poet, historian, and courtier of the late Elizabethan era, Sir Walter Raleigh had a profound influence during an important period of English history.
Raleigh is best known for his exploration of the New World and was also considered one of the foremost poets of the Elizabethan era. He was born in Devon, the current home of Conway Stewart and thus it seems fitting to name a pen designed in the spirit of adventure after the great man.
A perfectly proportioned barrel accented with rich solid gold trim rings is topped with a cap that features a slight inward curve towards the top. In the place of a cap band there is a quartet of solid gold cap rings. Both the cap top and barrel end feature a classic stepped design, giving the Raleigh an elegant touch of distinction.
Conway Stewart's traditional clip makes the perfect finishing touch to the Raleigh. This is a pen that is perfect in both the hand and the pocket, with a size that makes it attractive to both men and women. For today's busy professional the Raleigh makes the ideal accessory.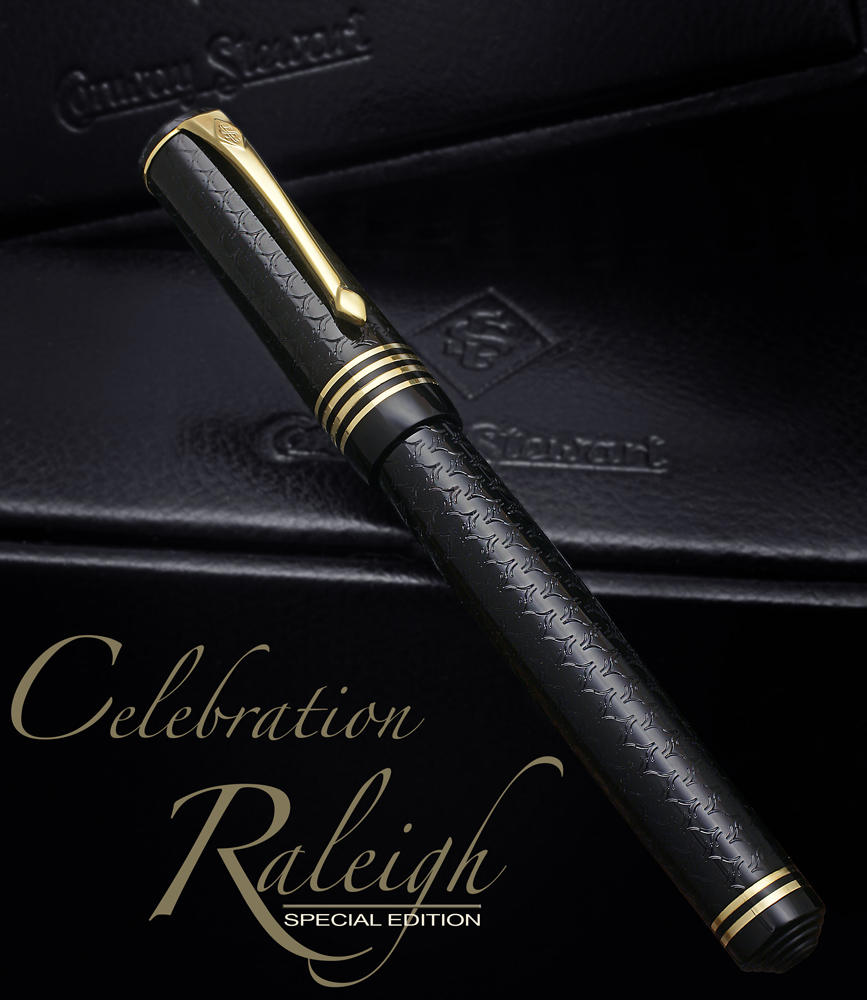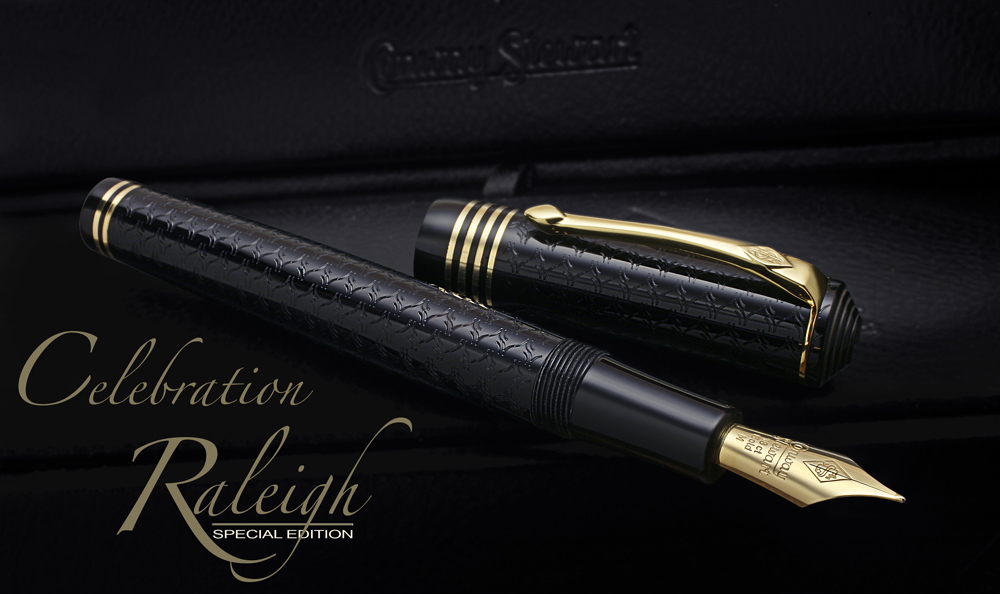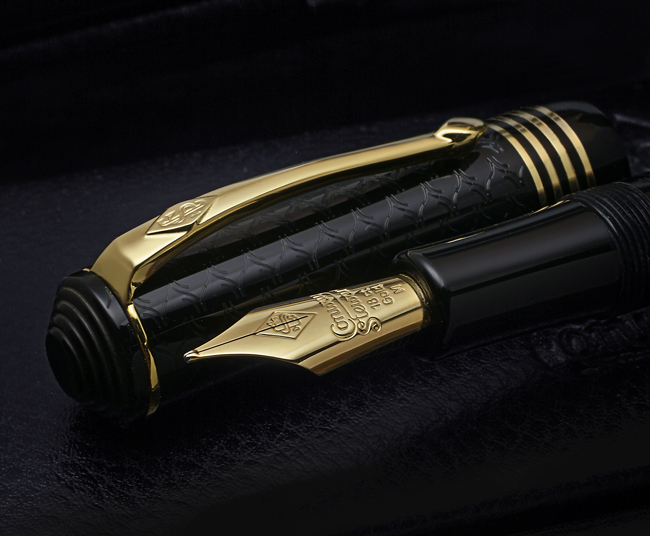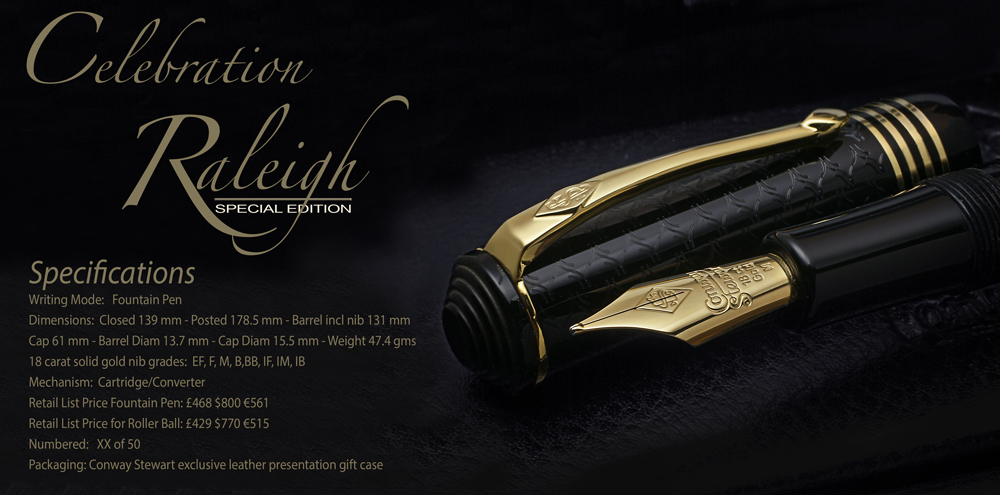 The Conway Stewart Celebration Raleigh is a modern design built in the finest Conway Stewart tradition. Hand crafted from resin and accented with 18kt gold nib and solid 18kt gold bands, the Raleigh features a step ring configuration on the cap and barrel stoppers, never before seen on a Conway Stewart. Crafted from hand made rich black resin and accented with intricate engraving, the Celebration Raleigh is a striking personal accessory.
For those with a sense of adventure, the Raleigh is the perfect choice.
Limited to only 50 pieces world-wide
Retail List Price Fountain Pen: £468 $800 €561