Conway Stewart Limited Edition Sterling Silver Edwardian Fountain Pen #1/100
Conway Stewart is proud to present their new for 2014, limited edition sterling silver series, 'The Edwardian'.
Based on the popular Belgravia model, the Edwardian is completely crafted from solid sterling silver and is a full sized pen with a hand finished Tiffany style matte polish, set off by an elegant in-house engraving running the length of the cap and barrel.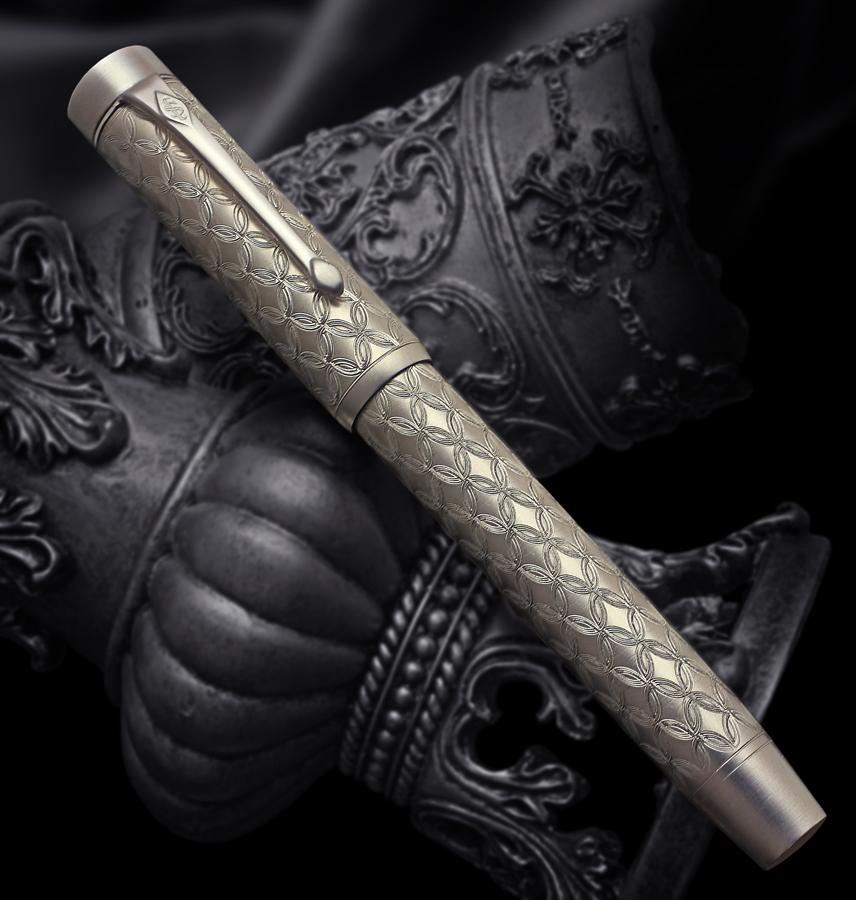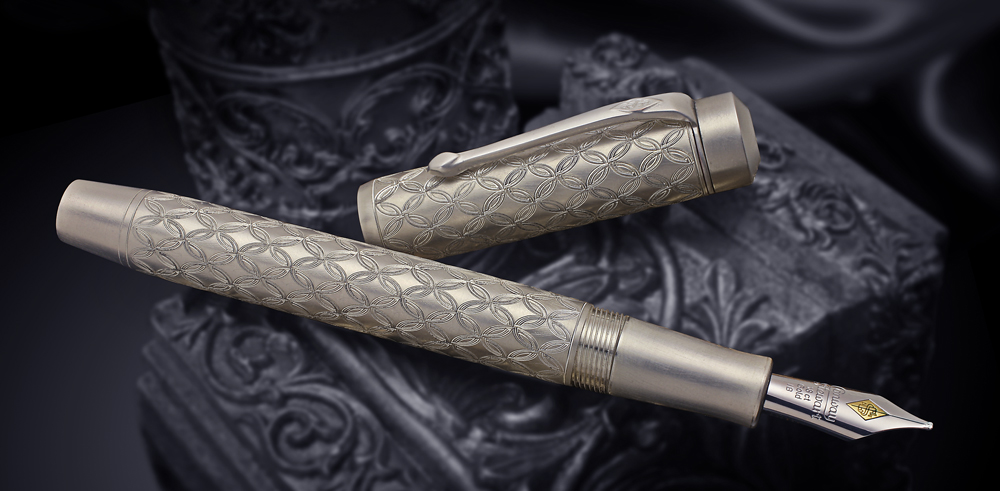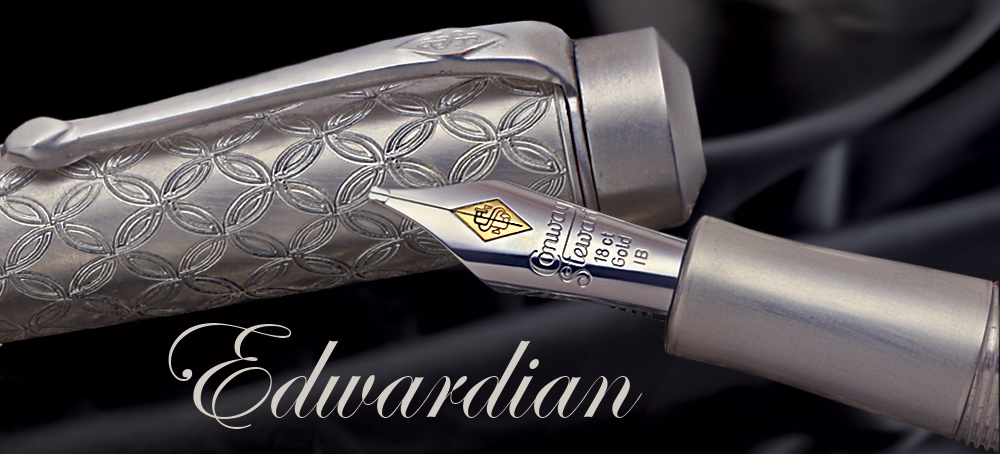 The hallmarked sterling silver forming the cap and barrel begin as solid rods of precious metal rather than pre-formed tubes, resulting in a classic feeling of substantial weight and size. The graceful pattern adorning the cap and the barrel is engraved by their in-house master engraver and inspired by designs featured during the Edwardian era.
Each individual Edwardian piece is then further finished by hand using a Tiffany style polish to create a matte silver effect. Conway Stewart has taken this new design one step further within the manufacturing process by protecting the matte sterling silver through coating the precious metal with a durable finish to preserve the matte finish, retaining it's new in the box finish for many years to come.
The graceful pattern engraved into the cap, and the barrel is inspired by the classically elegant engravings popular during the Edwardian period. Known for their refined intricacy, and subtle patterns derived from a traditional approach to an evolving modern appreciation for clean lines coupled with a delicate style.
The hallmarked solid sterling silver construction of the cap, barrel and front section are complimented with an 18kt gold nib, accented with rhodium plating and available in eight nib grades allowing the ideal choice for your individual handwriting style. Ink is delivered via the reliable converter cartridge system.
The packaging for the new Edwardian limited edition has been designed to house your writing instrument and to serve as a showcase pen stand for the desk. The display box is crafted of luxurious full grain leather in a rich black color.
Every attention to detail has been taken to ensure that the Edwardian is not only a visually perfect pen, but one ideally suited for everyday use. Our new Edwardian Edition captures this sense of timeless refinement perfectly, making this series an excellent choice for those who appreciate the finer things in life and seeking to capture the stylish elegance of historic British classical designs.
To ensure the ultimate expression of fine writing elegance for customers, each Edwardian writing instrument is crafted in Conway Stewarts' factory located in Plymouth, England. This edition is limited to 100 pieces worldwide. The MSRP on the Edwardian is $1730, and we have the #1 of 100.