English Romantic poet William Wordsworth marked a significant turning point during the 19th Century in the history of English literature. He celebrated the splendour of nature and human spirit, a theme echoed through his poetry and in joint collaboration with Samuel Taylor Coleridge the publication of "Lyrical Ballads".
Wordsworth was born on April 7, 1770 in Cockermouth, Cumbria, close to the heart of the English Lake District. This Georgian market town is one of the most beautiful areas of England that made a significant affect on Wordsworth's imagination, giving him the love of nature.
A few major works of Wordsworth are: An Evening Walk, Descriptive Sketches , Lyrical Ballads, Poems in Two Volumes, The Excursion, The Prelude
Wordsworth was the recipient of Honorary Degrees from Durham University and Oxford University and was the Poet Laureate of England. To this day Wordsworth is synonymous with Romanticism in England and the world over.
The Wordsworth series brings a fresh, modern style in a mid size, superbly balanced fountain pen. With a slight taper to the barrel end and a gently rounded cap top, the Wordsworth brings the flat top design into the twenty first century, while still holding true to the classic styling cues that made the original Conway Stewart pens famous during the 1920s.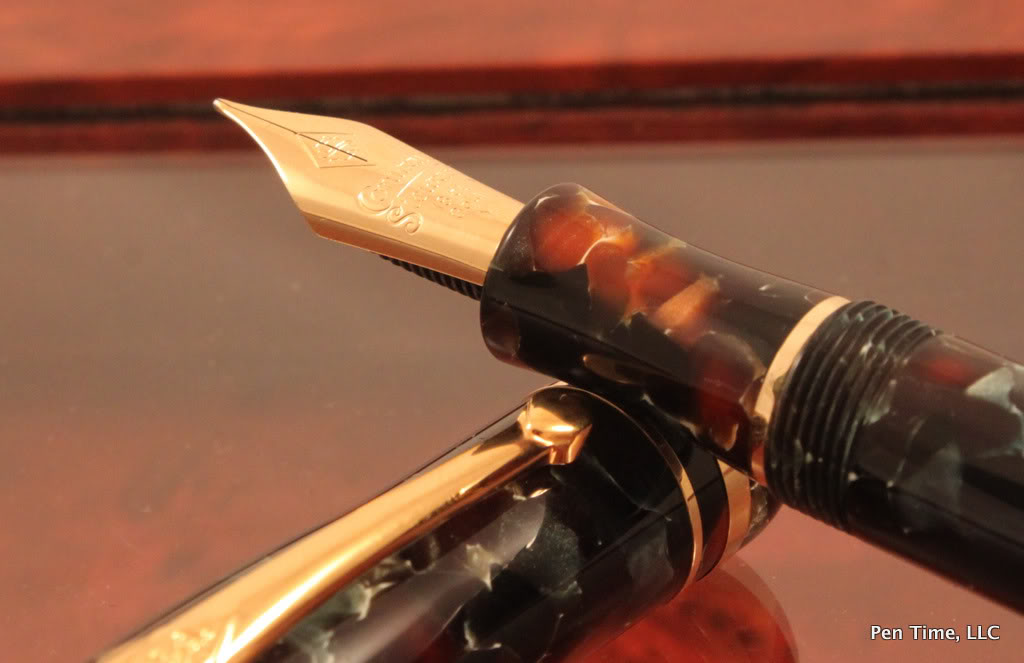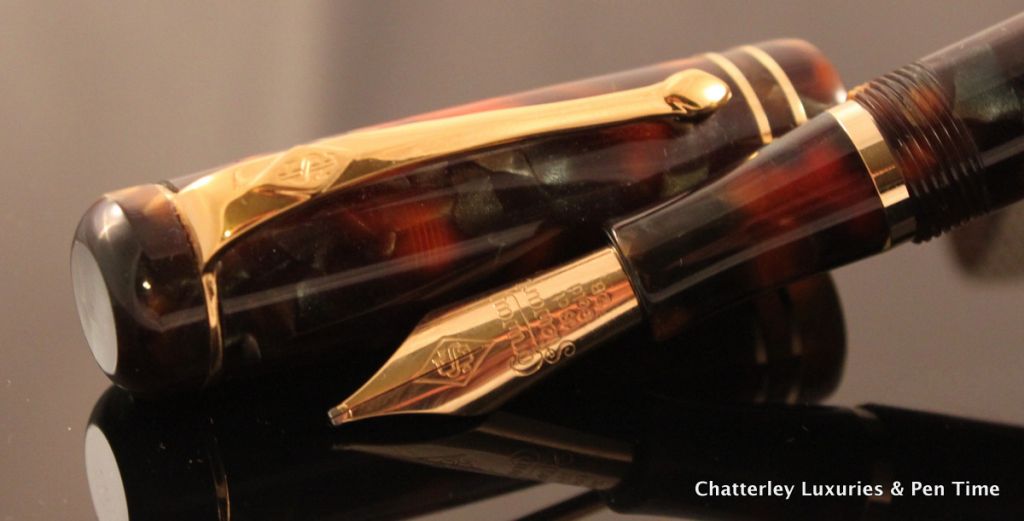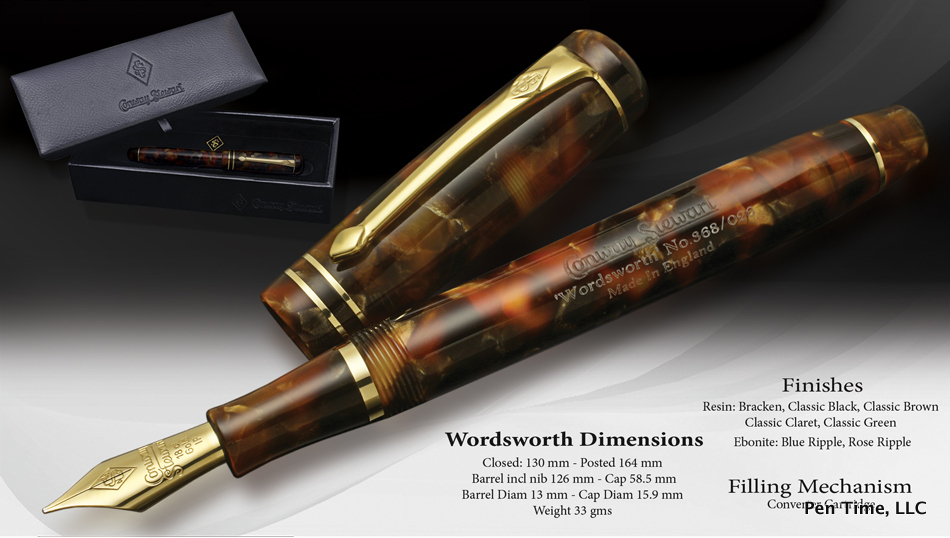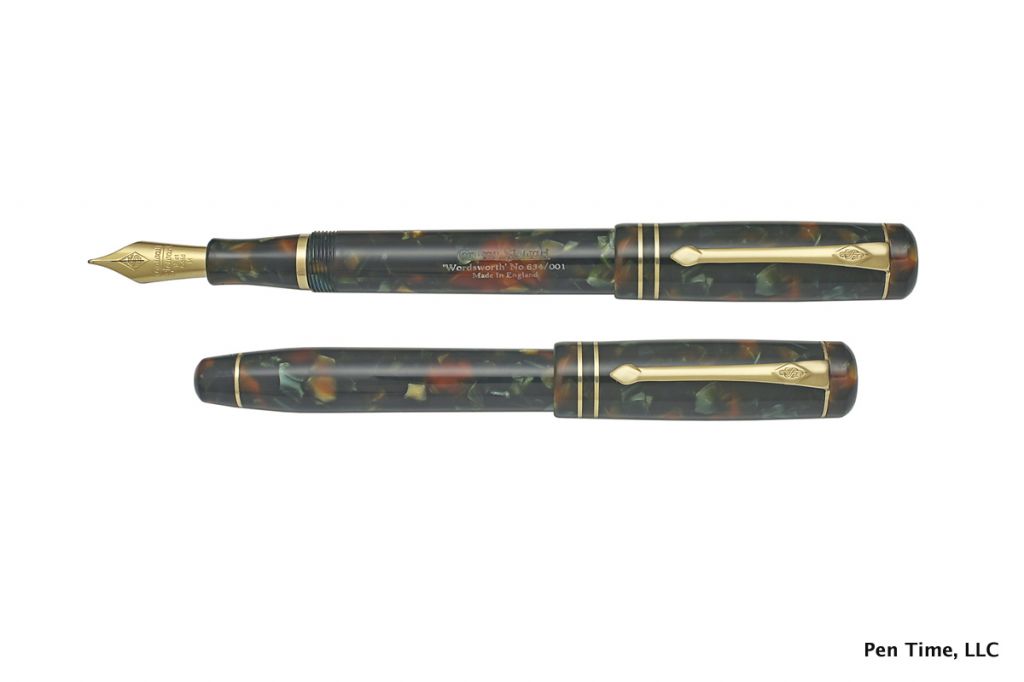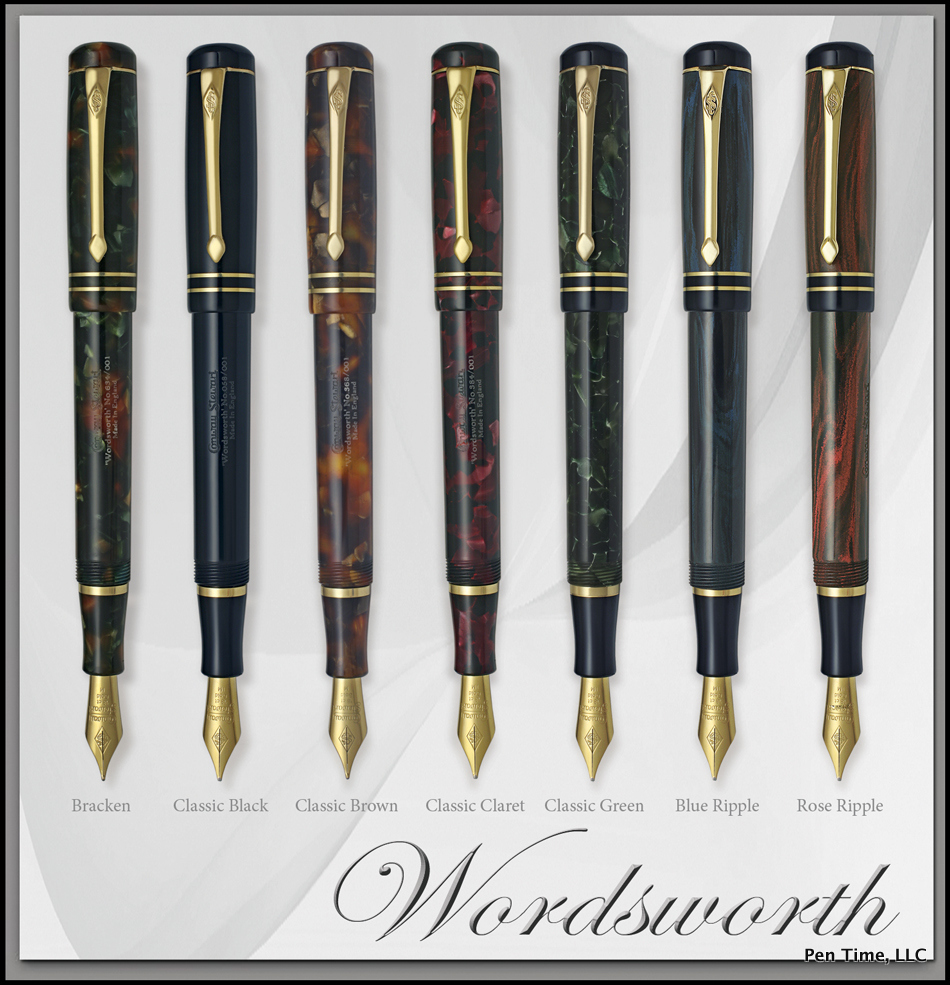 The Classic Green Wordsworth was the first in the series that Conway Stewart launched, this pen features an 18kt gold nib, solid gold trim, and a cartridge convertor filling system. Although this pen is not part of the limited edition series, each pen is numbered with the color code and a unique pen number.
The Wordsworth series is available in a choice of Bracken, Classic Black, Classic Brown, Classic Claret, Classic Green hand crafted resins, as well as Blue Ripple and Rose Ripple genuine ebonite. The traditionally styled Conway Stewart clip ensures that the Wordsworth is always ready to hand in your pocket and the cap and barrel are also adorned with 18 carat solid gold bands for the crowning touch of elegance. The combination is at once both warm, rich, and luxurious.
Retail List Price Resin Fountain Pen: £340 $561 €449