Description
Franklin Christoph 03 Iterum Purpuratum Fountain Pen
This pen has been lovingly used.  It is equipped with a Steel Medium nib and comes with a Franklin Christoph pen pouch.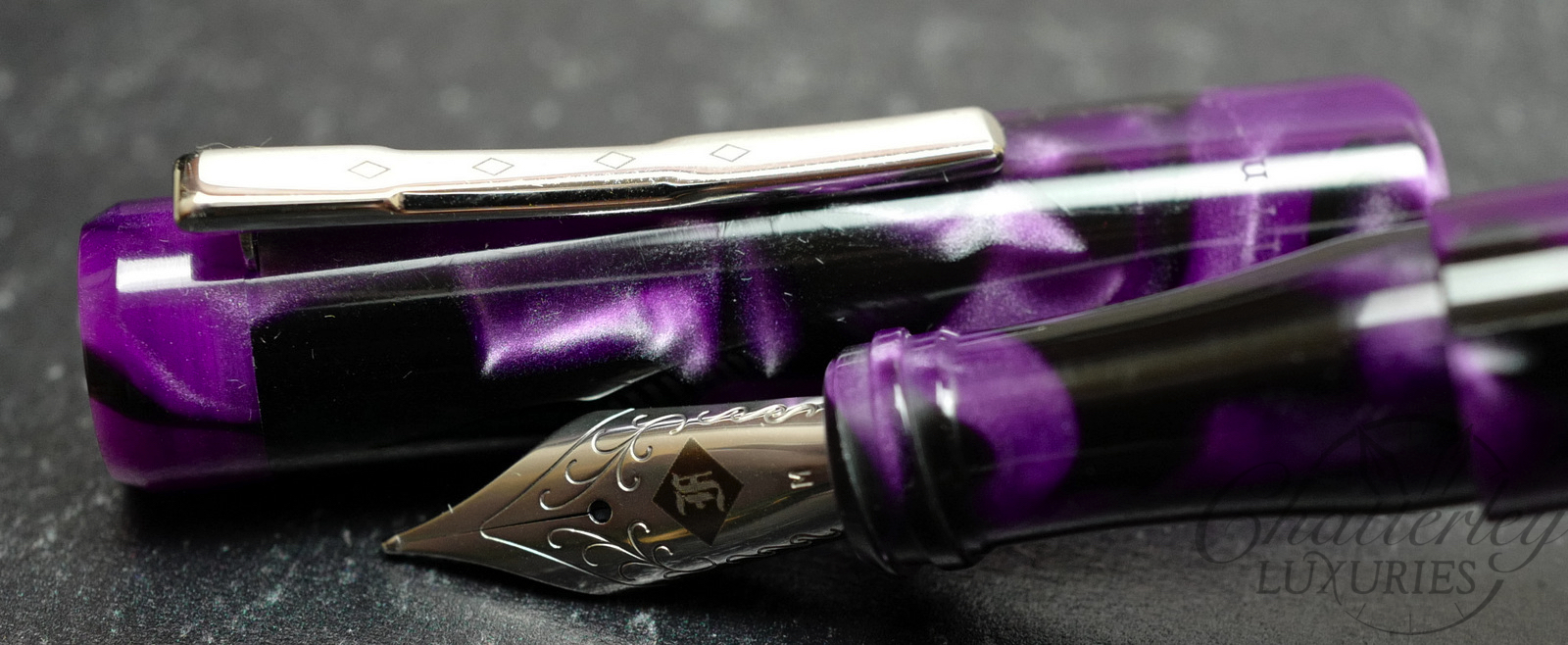 Iterum is Latin for "again" or "once more" as the Model 03 is designed in the spirit of our original Model 01 IPO. Straight sides with very subtle tapers down toward the ends. Mostly flat top and bottom with just a hint of the normal Franklin-Christoph bevel on each end.
♦ Firm yet flexible rhodium clip with four diamond motif laser engraved.
♦ Threads on the end of the grip for comfort. This also allows for precision posting so there is no creaking or wobbling when the pen is posted.