Omas is proud to unveil its first 2013 limited edition and second of LE CITTA' COLLECTION : GRANADA
Up for sale is the #01/300 pen in this edition, and it is still sealed in the box. The pen is fitted with an Extra fine nib.
A tribute to Granada which, with its famous Alhambra palace, encapsulates the essence and history of the whole Andalusia, the region which marked the Spanish history.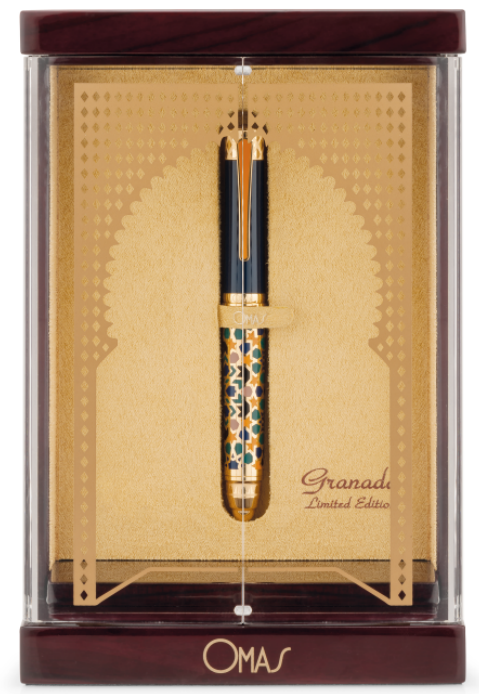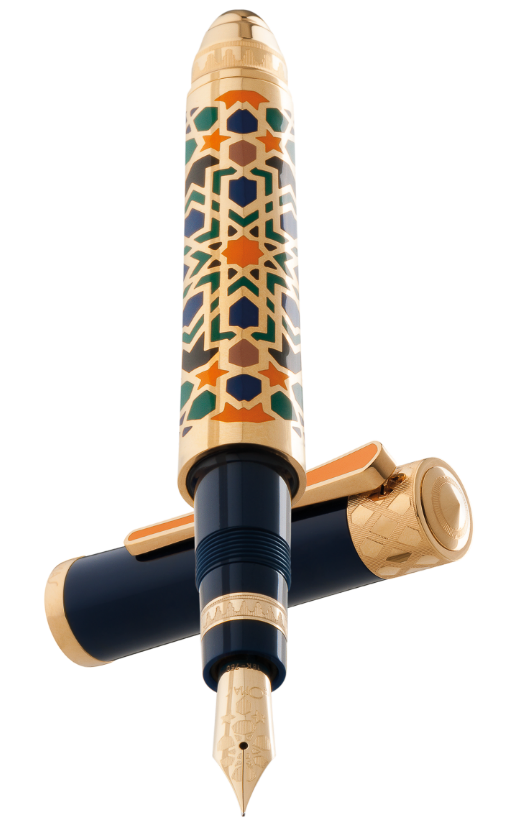 Limited edition of: 300 piston-filled fountain pens and 300 roller balls made of vermeil sterling silver, enamels and cotton resin.
12 piston-filling fountain pens and 12 roller balls made of 18kt gold, diamonds, enamels and cotton resin.
Granada Limited Edition Fountain Pen – Model: 09A0123 – $3,295
Granada Limited Edition Rollerball – $2,895