Description
Visconti Van Gogh Ink Collection
In stock and ready to ship!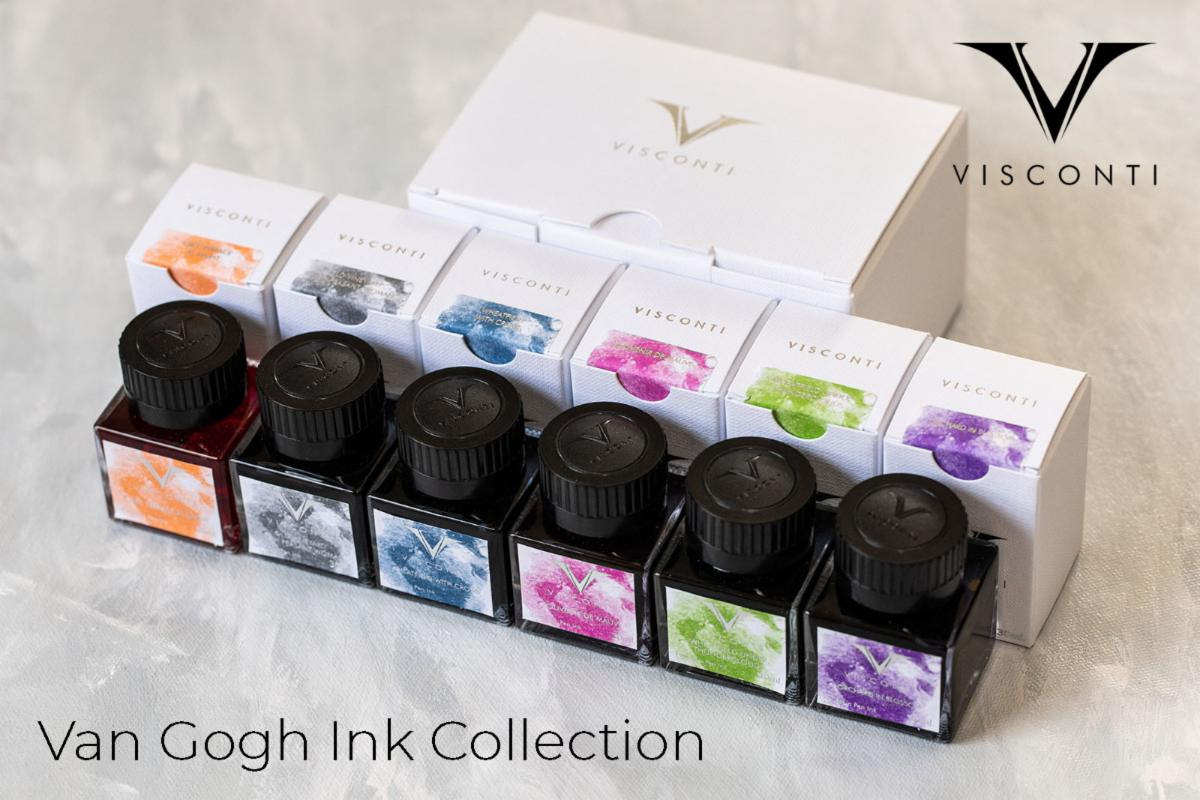 Vincent Van Gogh is considered one of the most important painters in art history. Inspired by the famous artist, Visconti re-imagined his colors, textures and emotions to create their iconic Van Gogh collection.
Visconti is excited to launch 6 striking ink colors to complement the most recent Van Gogh releases:
The Café Terrace at Night, orange ink
Orchard in Blossom, purple ink
Old Vineyard with Peasant Woman, grey ink
Wheatfield with Crows, blue ink
Souvenir de Mauve, pink ink
Wheatfield under Thunderclouds, green ink
Each bottle holds 30ml of ink and is available individually or in a gift set containing all 6 colors. Each bottle of ink is packaged in a new luxury gift box.
Wheatfield with Crows, blue ink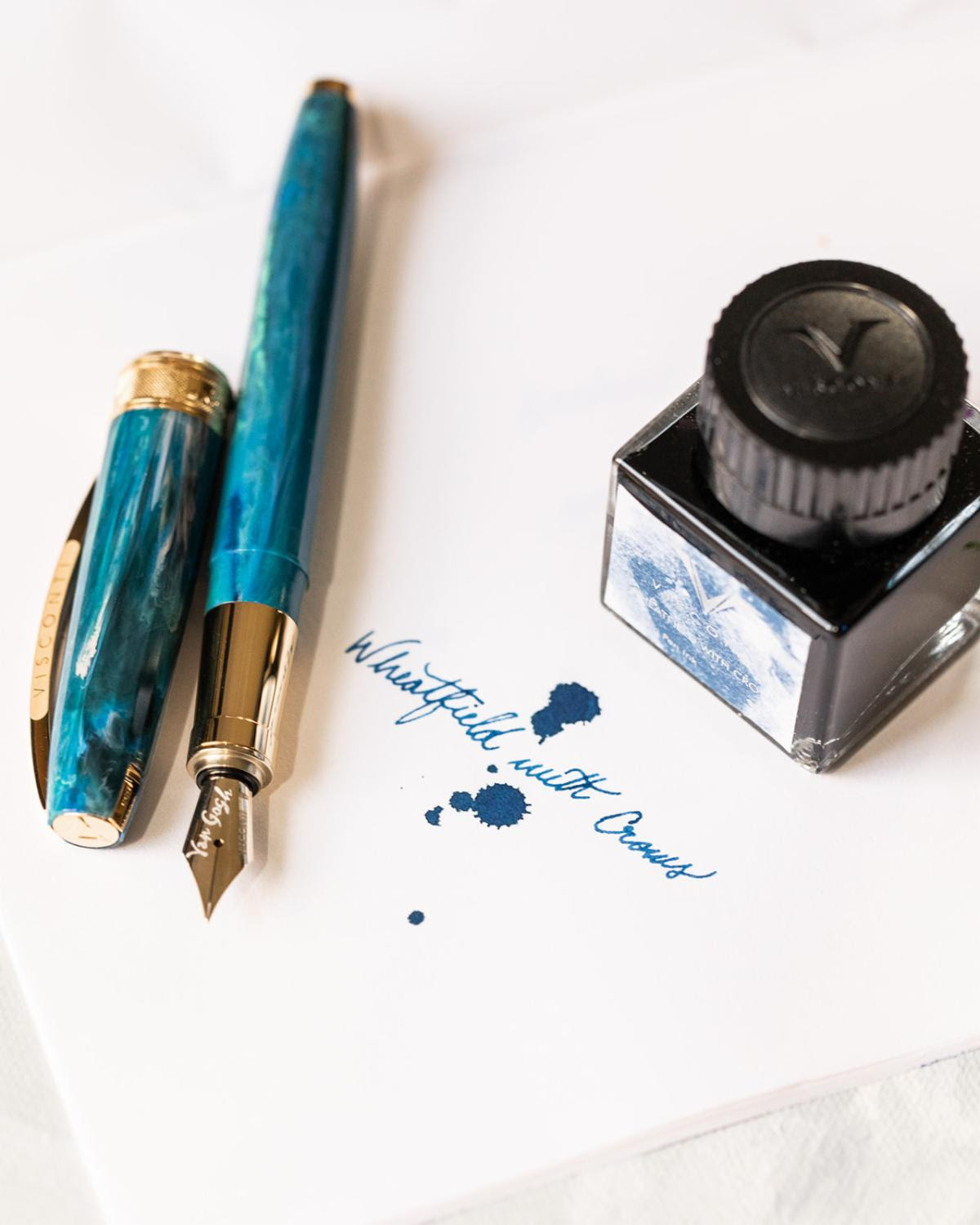 Wheatfield under Thunderclouds, green ink
Old Vineyard with Peasant Woman, grey ink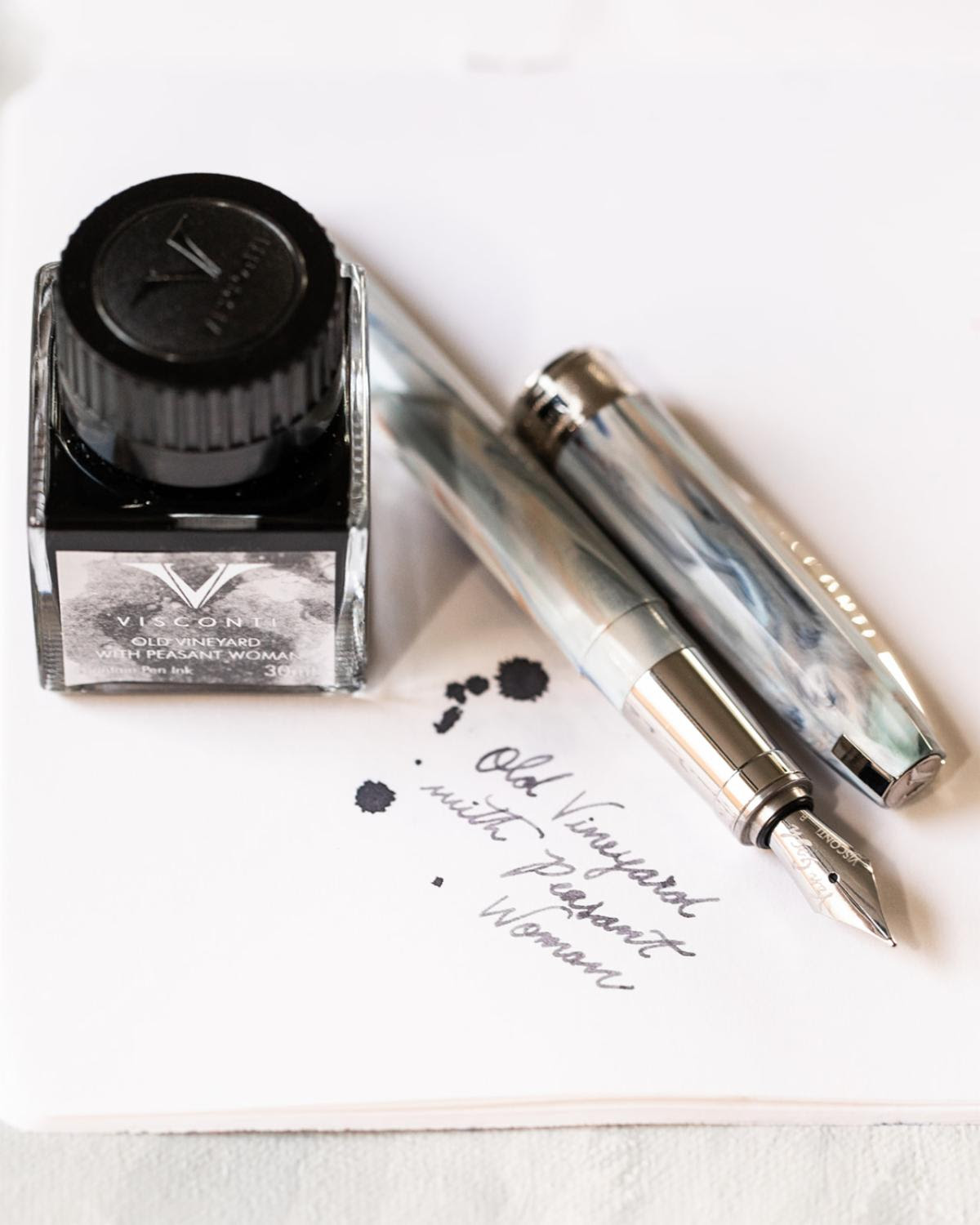 The Cafe Terrace at Night, orange ink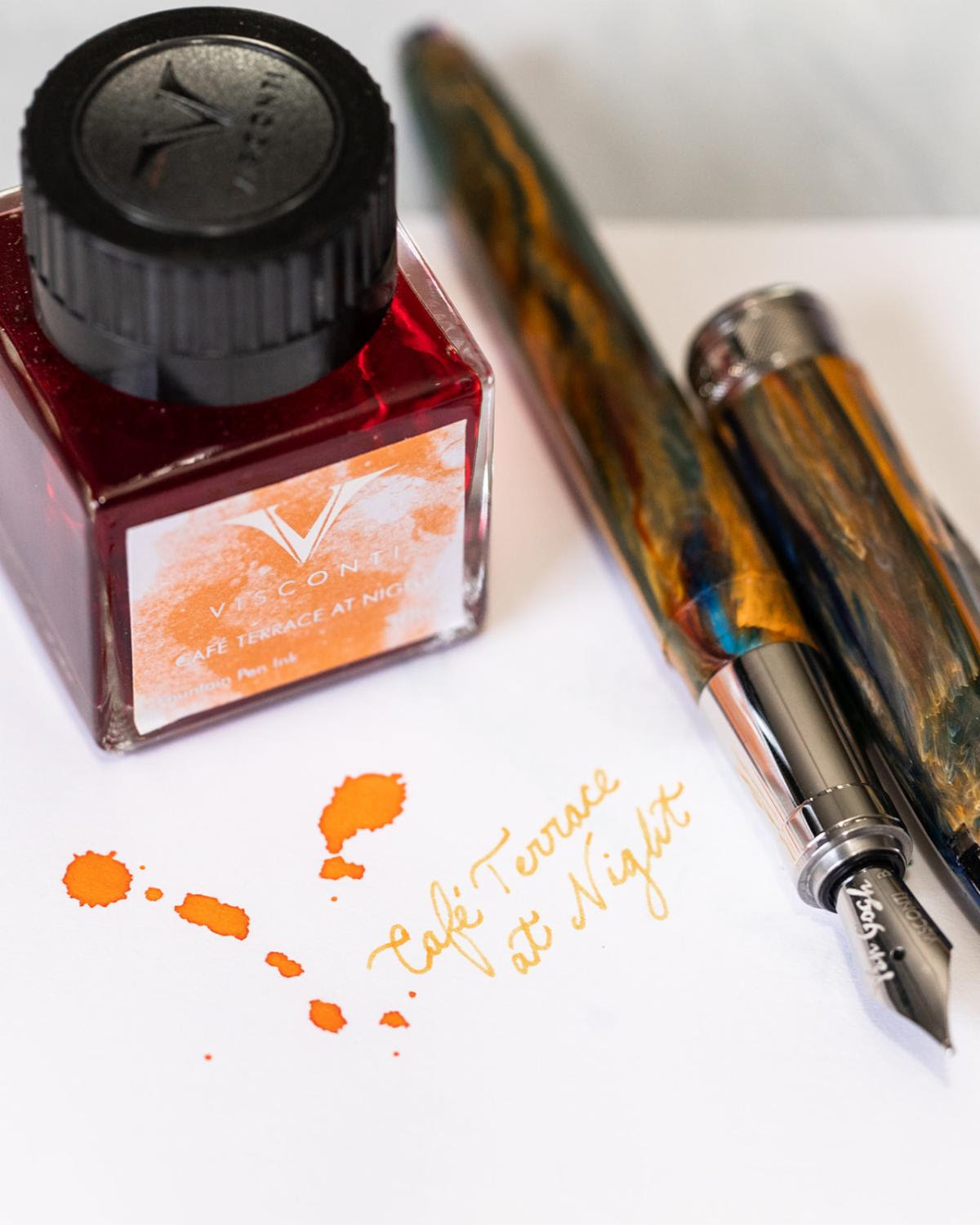 Souvenir de Mauve, pink ink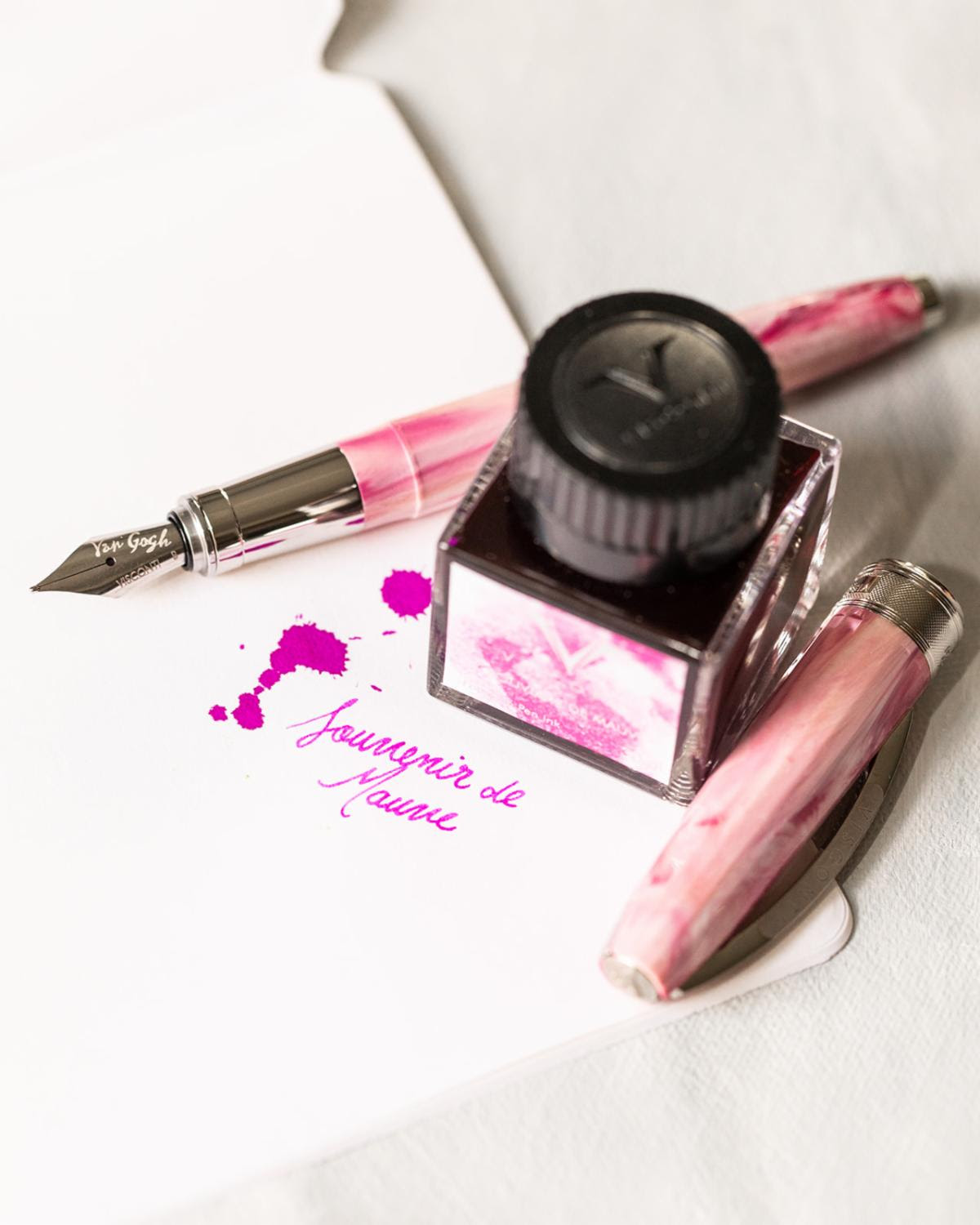 Orchard in Blossom, purple ink
Full set of all 6 colors