Opus 88 Omar Amber Demonstrator Fountain Pen
This pen is pre-owned, but in like new condition.  It has never been filled.  It is equipped with a Steel Medium nib that has been ground to a RNCI by Mike Masuyama.  It comes complete with box, papers and fills via eyedropper.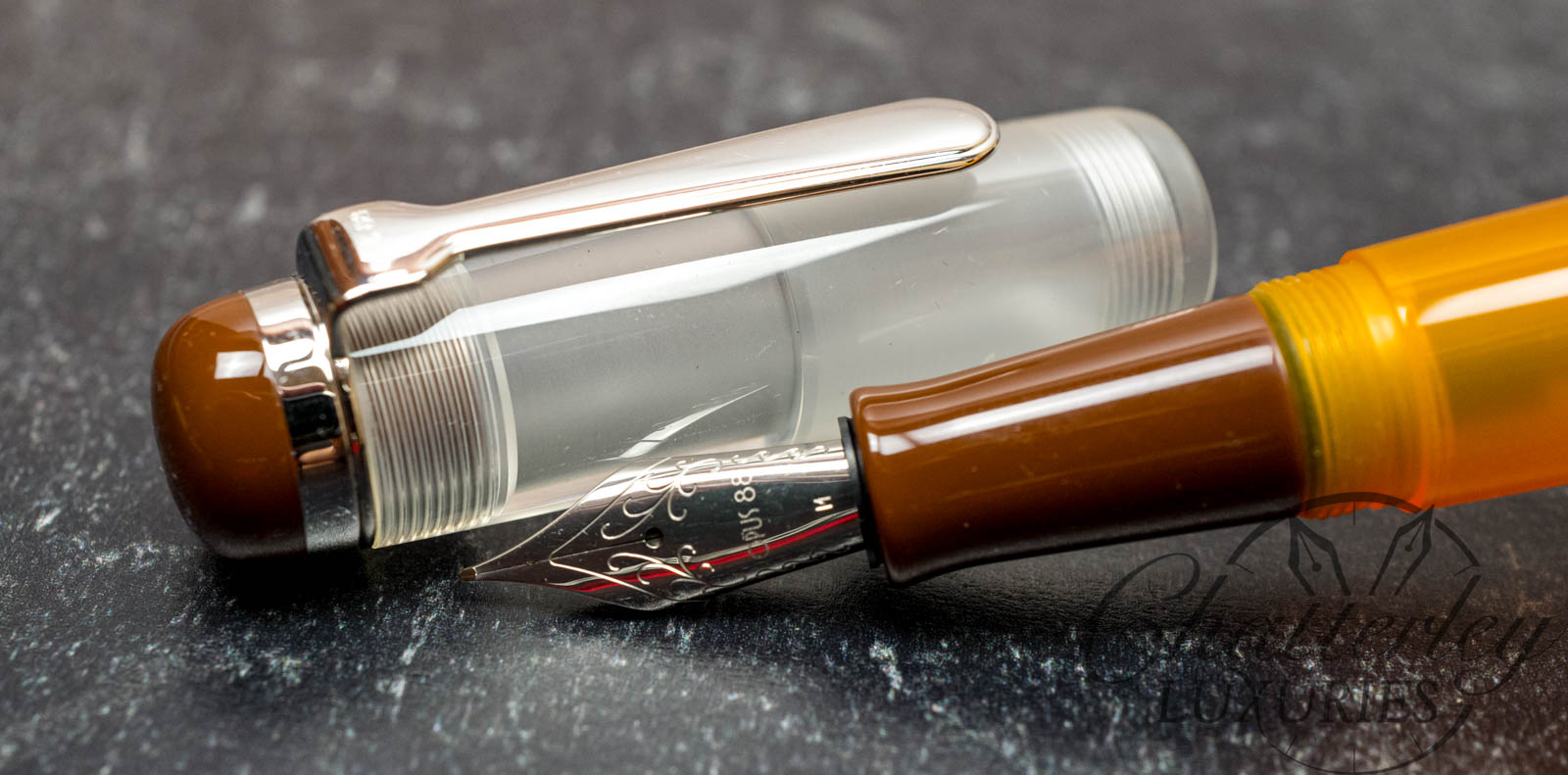 The Opus 88 Omar fountain pen is a large eyedropper-filled pen with a piston operated shut-off valve. The coloured barrel of this pen is translucent, allowing you to see your ink level. The cap is made of an opaque flecked resin with different shades of the colour the pen comes in. The pen features an ivory resin finial and piston knob, a silver clip, and a silver stainless steel #6 JoWo nib. It also comes with a glass eyedropper to fill the pen with your favorite ink. An ebonite piston and rubber gasket seals the feed off from the barrel when fully depressed, reducing the risk of leakage and burping. By unscrewing the blind cap and loosening the rod at the rear of the barrel, you open up the ink flow to the feed. During long writing sessions, leave the shut-off valve open to take advantage of the impressive ink capacity.